Superintendent Kippy Paige, Sr.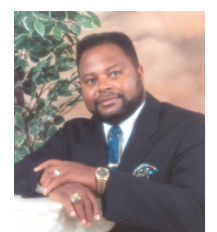 Superintendent Kippy Paige, Sr. was born in Columbia, MS to the late Superintendent Odie B. and Missionary Maggie L. Paige.

He grew up extremely active in the local church, the district, and the jurisdiction of the Church of God in Christ. He was not only active in the church, but he was also active in school and in the city of Columbia as well.

Superintendent Paige graduated from Columbia High School. He later matriculated at Jackson State University where he received a Bachelor of Science degree in Physical Education and Therapeutic Recreation. He has done extensive studies on the Master's level in the area of Special Education. He also attended Mason System Bible College in Jackson, MS.

He is the husband of the lovely Lady Linda Loftin-Paige and the father of three beautiful children: Kippy Jr., Kimberly, and Jasmine. He is indeed a family man.

Superintendent Paige was born again, Holy Ghost filled, and called to the ministry on October 17, 1976. He has a Godly legacy of services. Some of the services included the following: Pastor of Hub Chapel Church of God in Christ (Columbia, MS) , Pastor of Zion Hill Church of God in Christ (Prentiss, MS), and Pastor of Paradise Church of God in Christ (Meridian, MS); after which, he accepted a position at Alabama State University in Montgomery, Alabama as the director of Sports Medicine. He served there faithfully for ten years and was a great asset, spiritually and naturally, not only to the students, but to the university and community as well.

After the demise of Superintendent Odie B. Paige, who was the previous Pastor of the church formerly known as St. Mary Church of God in Christ (Pascagoula, MS), Superintendent Kippy Paige was led by God to relocate to the Mississippi Gulf Coast to be the eighth Pastor of the church now known as Gethsemane Institutional Church of God in Christ. He has now been serving there for nineteen years.

Superintendent Paige has also served as Chairman and Presiding Superintendent of District Six. On April 3, 2009, he was appointed District Superintendent of District Six. He also serves as Jurisdictional President of Evangelism for Mississippi Southern First Ecclesiastical Jurisdiction of the Church of God in Christ.

Most importantly, Superintendent Paige is a servant of God and a servant to mankind; he is yet spreading the Gospel in such a time as this.